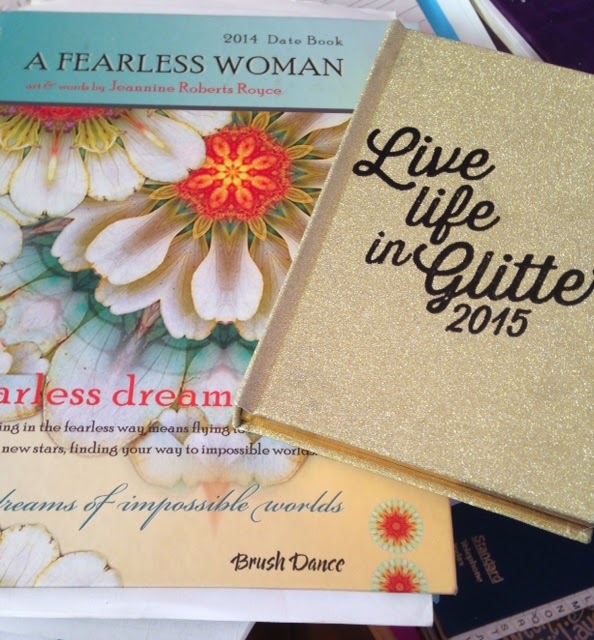 I have a fear of clutter.  I throw stuff out at an alarming rate.  I especially hate the idea of the space above our heads being full of rubbish, so things have to pass my inspection before they are allowed to be stored in the attic.  However there are two large bags up there which I insist on keeping.  I rarely investigate these bags but I like to know they are there. 
These bags contain a part of my soul.  They contain my old diaries.  No, not the kind of private journals into which you pour your heart and innermost darkest secrets.  No, these are work diaries.  And they go right back to the early 1980s.
My first career was in the travel business and my oldest diaries date from my days working for JWT.  Although holding no deep secrets, they do provide plenty of clues to what was going on in my life then.  Because along with work related appointments and reminders, my social life is also recorded therein.  Pages that end with a scribble that says 'Toners' (pub in Baggot Street in which I spent quite a proportion of my meagre salary in those heady days), or Fridays that often say "the Pink" referring to theplace to hang out back then. 
Music gigs were also an important feature with weekends littered with band names like 'Stepaside' and 'The Lookalikes'.  Just looking at these notes, which give away no secrets, I can remember many things that will remain forever secret, well as long as I don't ever fall out with my oldest friends.
But it's not just the pages of the diary that hold clues to my previous lives.  My diaries have always been used as storage folders for important bits and pieces of information – everything from other people's business cards to notes and letters.  My JWT diaries hold copies of memos requesting holidays.  There are long rolls of telex communications that were vital for some reason or other.  Ask your ma or da what a telex is.  These diaries are a window into the world of work in the largely pre computer era. 
At the back of the diaries are lists of vital phone numbers – although in those days I could recite most of them off by heart.  I don't even know my children's phone numbers now – something that does worry me.
And there are postcards from various far flung destinations.  In the days before Facebook when we went on holidays we sent postcards back to let friends and family know that we were having a wonderful time.  They've lasted way longer than last month's Facebook posts.
Currently in my work desk I have a drawer that is full of my most recent diaries… the writing and broadcasting ones.  One of the great joys of self employment is getting to pick one's own diary.
About five years ago, when I first decided to leave the cosy and safe confines of my kitchen table in deepest suburbia in order to market my opinions in the media I came across a diary called 'A Fearless Woman'.  Knowing that this was what I was going to have to become, I bought it.  It was pretty and colourful and each month began with a page emblazoned with an affirmation. 
I have bought a Fearless Woman Date Book even since.  Let me share what January 2014 said; "From the deep well of her spirit, her brave voice awakens to rise and to roar.  Empowered to say what she knows to be true, she speaks up and doesn't hold back".  Great motivational stuff that I cling to on days when I wonder what kind of an eejit I am to think anyone is going to commission me to write anything at all. 
So for the last five years my desk has been graced by my gorgeous Fearless Woman Diary.  Then in the haze Christmas shopping madness, I made a rash decision.  My head was turned by a pretty little pocket diary covered in glitter.  "Sure wouldn't that be grand" I thought to myself; a nice sparkly diary that I could have in my bag.  Big mistake. Huge.
Two weeks into January I was lost and I'm still completely bereft.  My glittery diary is too small.  I can never find it.  It won't fit precious photos or slips of paper I may need.  I hate it.
But worst of all, it's now too late to find a Fearless Woman diary in the shops. 
The moral of this tale is that all that glitters (yes, I know he wrote 'glisters') is indeed not gold.  Also – you are not what you eat – you are your diary. And how am I to continue to be a Fearless Woman in 2015 when I only have a stupid glittery yoke to work with?