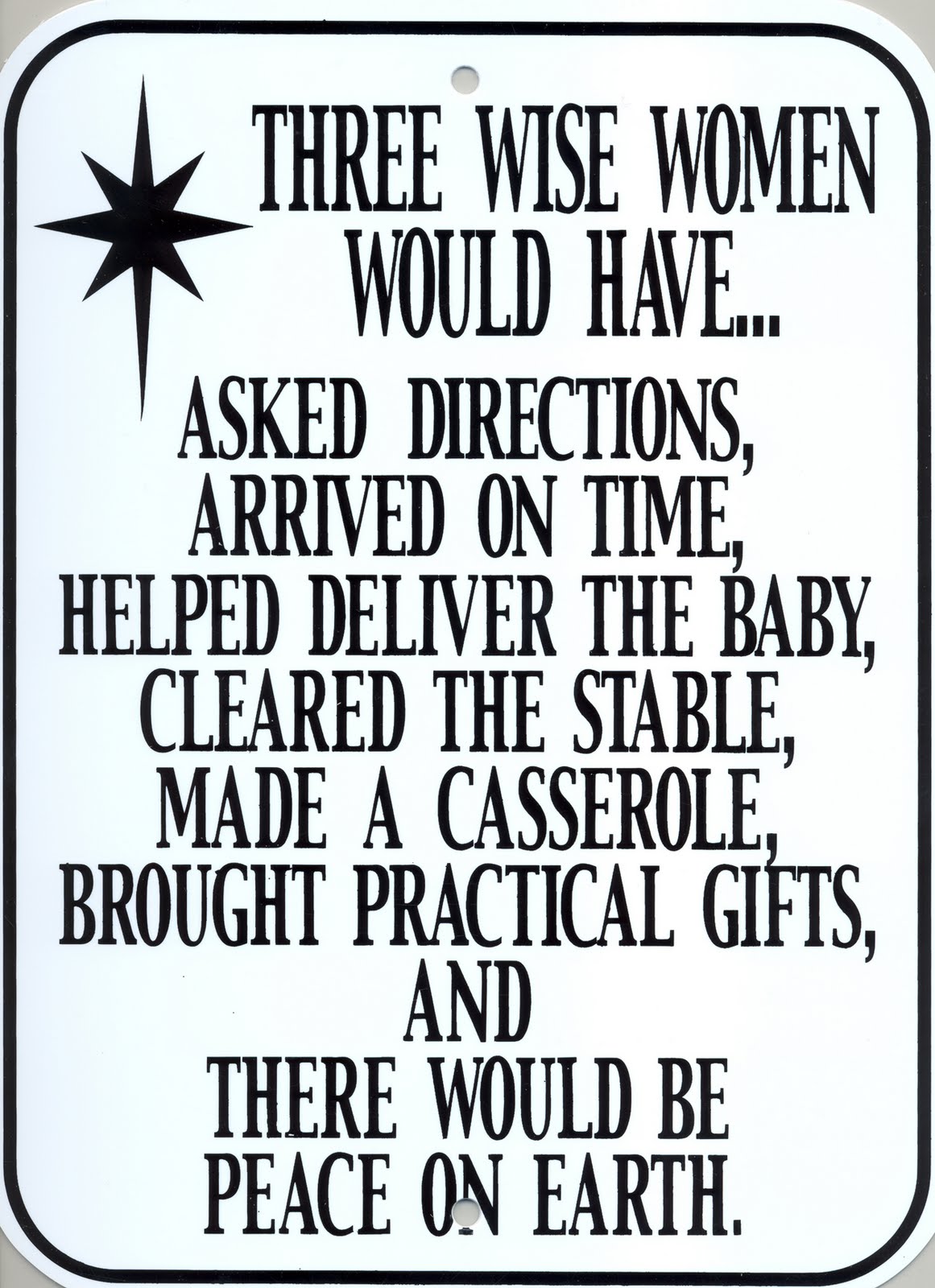 On Friday it will be January 6th – the feast of the Epiphany, or in the Spanish world Dia de Los Reyes marking the visit of the Three Wise Men to the stable in Bethlehem. Mmmm, I will resist making the obvious witty aside about the improbability of not one, not two but three wise men together, but how ridiculous is it that Mary gave birth in the company of lots of men? Joseph, shepherds and kings? Not woman in sight. Like as if? Perhaps the wise men were originally wise women – although if they were, they definitely would have brought better and more useful gifts.
Here in Ireland, the 6
th
of January is Nollaig na mBan. A day to celebrate what we women contribute to our loved ones over the festive period. A day when traditionally women would get together, for tea and cake and probably a bit of a gossip!
2011 has brought me many opportunities and has generally been quite a good year. As I looked back I realised that, for me, it was the year of wise women! I am very lucky to have always managed to surround myself with brilliant women, from my mother through to my great girlfriends. These women are without exception clever, funny and intelligent but more than anything they are hugely supportive. These are the friends who have stood shoulder to shoulder with me as life threw flowers and sometimes tomatoes my way. They are there to celebrate successes and pick me up when I fall down!
But in 2011 I seem to have added significantly to my harem of fabulous women. These new Wise Women of 2011 have brought me one precious gift – that of self confidence. Having been at home with young children for ten years, I had the title of Housewife indelibly inked on my forehead and on my psyche. There were numerous occasions when I had to remember that I had designated 2011 as my year of fearless living. Regularly I had to fight to silence the voice in my head which constantly asked me "what the hell do you think you are doing? You're not a writer. You are not a radio contributor. You are a deluded housewife." I hear that voice less and less, thanks to some fantastic women who I am going to name check now!
The very first person to take a chance on me was East Coast Radio's Morning Show producer Claire Darmody who got me to come into studio to shoot the breeze on various news topics with presenter Declan Meehan; himself a source of encouragement and regular dispenser of sage advice.
Vanessa O Loughlin of Inkwell Writers and Writing.ie is someone that anyone who is interested in writing should check out. She offers great courses, runs the best writing resource website and is an amazing motivator. She'll happily and charmingly deliver a kick in the ass to move you on when necessary but never fails to applaud your efforts when you do get writing.
Last but most of all I want to thank the FANTASTIC WOMEN ON AIR COMMITTEE. Let me single out three of said committee for particular mention.
Helen McCormack who also risked me on the Tom McGurk programme on 4FM and who a year ago gave me a regular slot on the (then) Gareth O Callaghan Saturday programme which ran for four months and was a wonderful experience.
Eleanor Fitzsimons befriended me when I knew absolutely no one and has since become a great pal and colleague.
And of course the mighty impressive Margaret E Ward, who terrified me until I met her and realised that she was actually a pussy cat and in true American fashion, a total 'Can Do' person. She was saying "yes, we can" way before a certain Mr Obama, I am sure of it.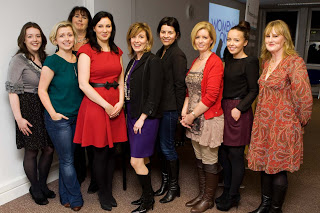 These Wise Women of 2011 are all professional, busy people. But they all have open minds and a generosity of spirit which allowed me to benefit from their experience and wisdom. They also never failed to cheer me on as I took my tentative steps into the media.
As we head towards the beautiful of Nollaig na mBan I want to publicly salute these amazing women. Mile buíochas dhaoibh go léir.
I recently stumbled across a lovely blog called Sanctuary of Women run by a woman called Jan Richardson in Florida. She wrote this beautiful poem and has graciously allowed me to reproduce it here. I humbly offer it to you my Wise Women of 2011.
WISE WOMEN ALSO CAME
Wise women also came.
The fire burned
in their wombs
long before they saw
the flaming star
in the sky.
They walked in shadows,
trusting the path
would open
under the light of the moon.
Wise women also came,
seeking no directions,
no permission
from any king.
They came
by their own authority,
their own desire,
their own longing.
They came in quiet,
spreading no rumors,
sparking no fears
to lead
to innocents' slaughter,
to their sister Rachel's
inconsolable lamentations.
Wise women also came,
and they brought
useful gifts:
water for labor's washing,
fire for warm illumination,
a blanket for swaddling.
Wise women also came,
at least three of them,
holding Mary in the labor,
crying out with her
in the birth pangs,
breathing ancient blessings
into her ear.
Wise women also came,
and they went,
as wise women always do,
home a different way.