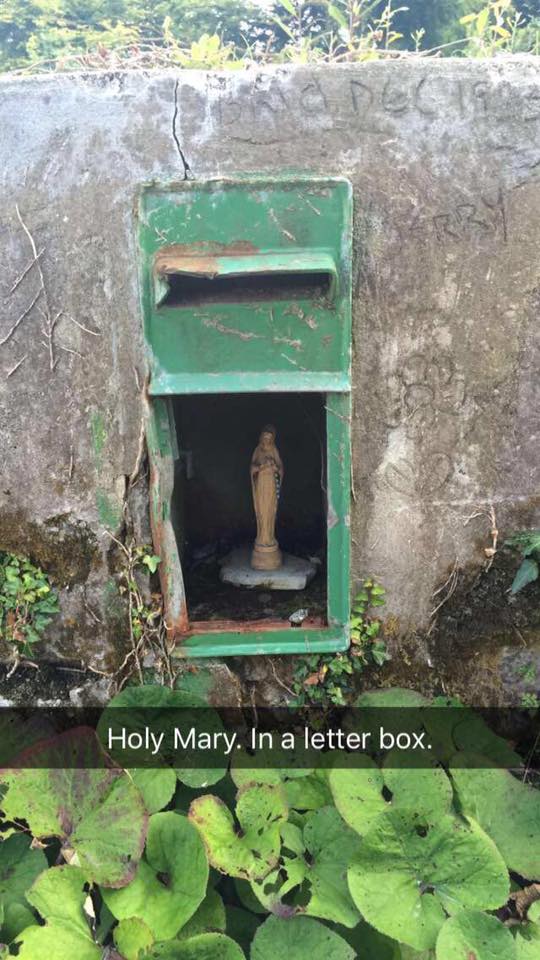 The opportunity to hear feminist legend Gloria Steinem was the magnet that drew me to West Cork.  As soon as news broke about her coming to Bantry as part of the West Cork Literary Festival I was online booking my ticket.  It was going to be a long drive for a quick overnight stay in a local B&B, but how often does one get the chance to listen to GLORIA STEINEM?
Then I thought about West Cork and maybe taking my mother with me to make a weekend of it.  I began to research hiring a holiday house.  But in high season most only offer Saturday to Saturday rentals.  The universe seemed to want me to come and spend a week and sure who was I to argue.  Mother was delighted.
In the end it was me, said mother, my youngest daughter, who is 15 and our daft deaf dog, Dylan who piled into my car loaded with bags, dog stuff, rain jackets, daughter's guitar and art supplies and mother's walking frame and off we headed like the Beverly Hillbillies on Tour.
The journey from Dublin to Cork no longer requires a stop and so after a mid-morning start, we were in the suburb of Douglas in time for a late lunch.  Our journey west was on the N71  which took us through Bandon and onto Dunmanway before turning off onto the Sheep's Head peninsula and into dense fog.
Driving slowly and carefully we eventually found our rental house and hoped that the view was as nice as it looked in the photos.  That night as I settled into the comfiest bed I have ever slept in (besides my own) I was thrilled to find it was located directly under a roof window.  Although all I could see was cotton wool I looked forward to nights falling asleep while looking deep into the Milky Way.
The next morning, we woke up to find the blanket of fog had turned into a fog duvet.  It felt as if we had become trapped inside the packaging of a gorgeous present.  The woman who owned the house texted and suggested that we head inland to Gouganne Barra in order to escape.  So once again I carefully steered us back along the Sheepshead Peninsula and out of the murky miasma.
Gouganne Barra is Cork's Glendalough – only smaller, less crowded and with a charming working oratory. We had a lovely lunch in the hotel which is like stepping back into the 1950s but with wonderful 21st century food.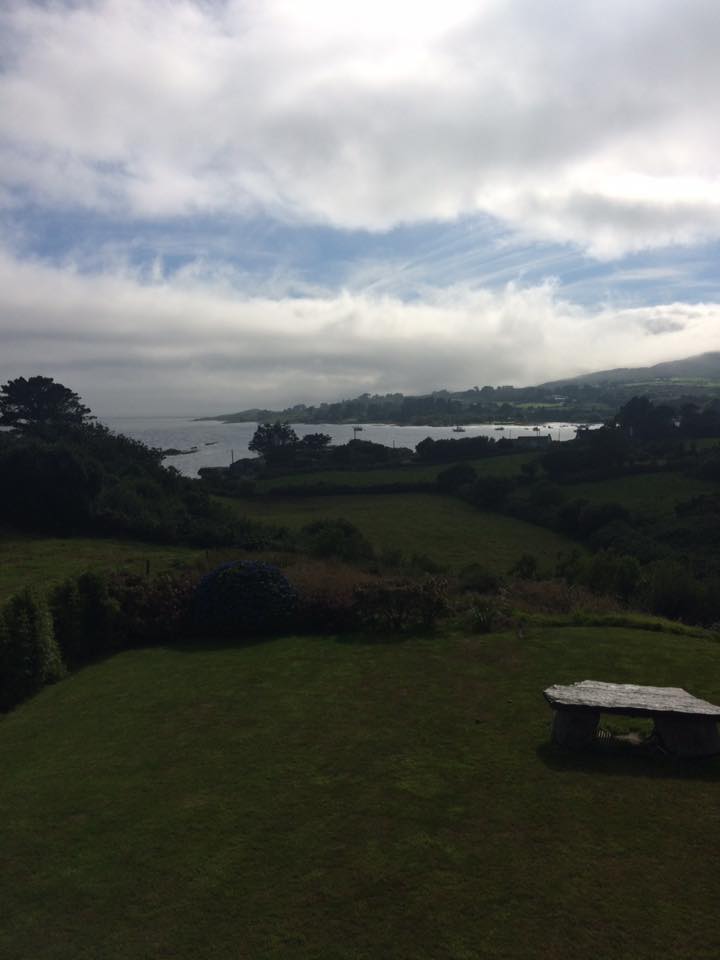 On Monday morning Dunmamus Bay was right there, sparkling in the middle distance just beyond the field below the house.  To the right the little harbour at Ahakista was marked by the boats moored in the bay just beyond the pier.  The present had been unwrapped and it lived up to our expectations.
As I was attending a workshop in Bantry, every morning I was up early to commute along one of the most wonderful drive that had remained hidden to us on arrival.  The road along the peninsula hugs the coast, along it's inlets and coves between the villages of Durrus and Kilcrohane.  Each turn and twist reveals new beauty and it was a twenty minutes I savoured each time I drove it.
Ahakista is not really a village.  But it is a magical place with three wonderful hostelries.
Arundel's by the Pier is an intimate bar and restaurant, with friendly informal service and great food.  It is a popular spot, so a reservation for dinner is advised.
The Tin Pub is like something you might expect to find in the Australian Outback – a genuinely tin roofed shack, with a dark and very modest interior and a great beer garden which has the best view of the bay.  Myself and my daughter found ourselves drawn to this laid back mecca most days for a cold drink as we sat, often in silence watching the comings and goings in the bay.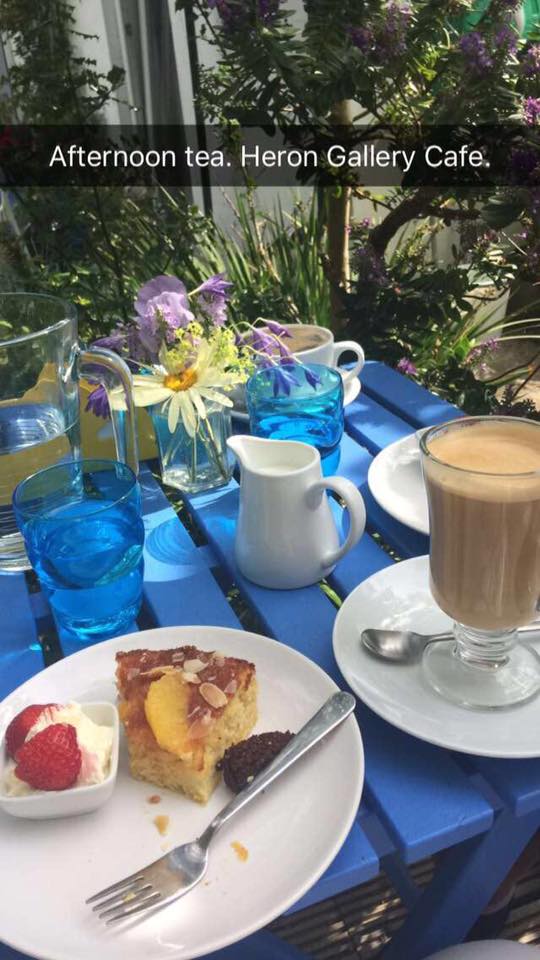 Finally, there is The Heron Gallery and Café.  Hidden away behind the harbour this is a magical place.  You can sit indoors and be surrounded by the gorgeous art of the owner, artist Annabel Langrish whose work captures the natural world and particularly the beauty of owls, foxes, hares etc.  But visit on a fine  day (and we were lucky enough to be in West Cork for the hottest week of the summer) and sit in the magnificent garden with its quirky artworks, lush flowers and trees.  In the dappled shadows you can listen to the pigs snorting in the distance while you sample as I did, the divine Moroccan Almond and Orange cake and Mint Tea brewed with freshly picked mint.  Your troubles will melt away and you will wish that you could stop time so that you could remain in this bubble of gorgeousness indefinitely.
Our holiday house had no Wi-Fi, very ropey phone signal and only terrestrial TV channels.  With no distractions we walked in the evening along the narrow roads between splashes of fuchsia and crocosmia, waving at the odd passing car and remarking on how West Cork keep their gardens in great shape. We cooked and we ate and we talked and we read.  It was time out of life.  A welcome break from the horror of daily news.
On Saturday we reloaded all the stuff back in the car as the clouds rolled in from the Atlantic and as Ahakista became shrouded in rain we hit the road back towards reality, stopping in Bantry to bathe in the wisdom of the feminist icon who led me to magic of the Sheep's Head Peninsula.  Thank you Ms Steinem, for everything