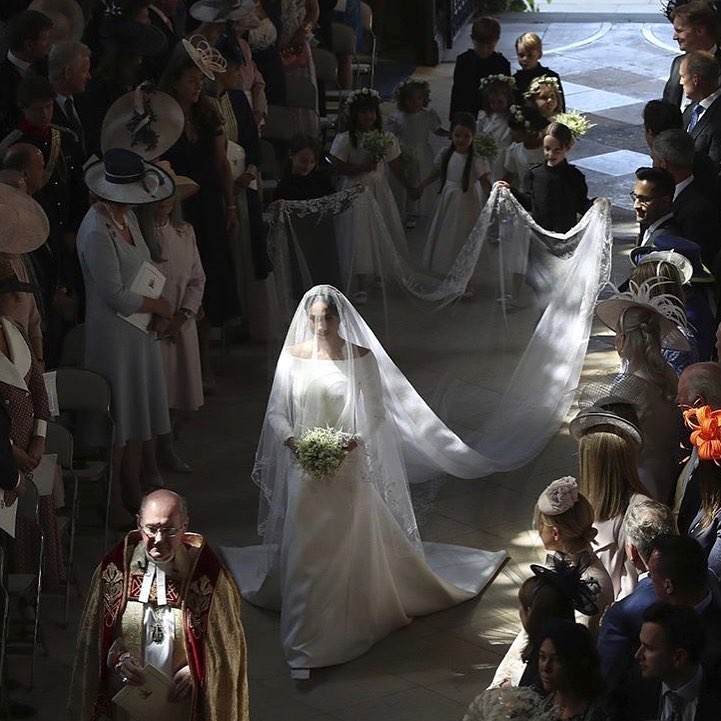 When Charles and Diana married in July 1981, I was working, in a travel shop on Grafton Street.  However, my wonderful boss, saved the day by managing to charm the loan of TV from a local TV Rental shop (as your Ma – people used to rent TVs) so that we could tune into what was happening in St Paul's Cathedral in London.  I was completely captivated as I watched this girl, who was my age, marry into the most famous family on the planet.  She had just turned 20.
I am no royal expert and I am certainly not a royalist.  I am very glad that my taxes aren't used to keep a big family living in the lap of luxury for purely, well I don't know, entertainment and national PR purposes?  But I am endlessly amused and fascinated by the goings on of the House of Windsor.
This family, who had to change their surname in the midst of the First World War from the decidedly Germanic and therefore problematic Saxe-Coburg-Gotha to Windsor (named presumably after their favourite castle) are a wonderful reflection of centuries of history and a microcosm of a Britain that largely no longer exists.
I always found Diana compulsive and mesmerising.  She was beautiful, likeable and as the years went by it became increasingly clear that she was unhappy. She and later Fergie kicked their heels, albeit rather gently, against much of the stuffy nonsense of being 'royal'.  But, as we all now know, the royal family weren't ready to change.  This reluctance to reflect the nation they are supposedly head of, was thrown into stark relief in the aftermath of Diana's tragic and untimely death.  The Windsors did the stiff upper lip thing and seemed to carry on, while the rest of Britain and indeed the world, were mourning the loss of the woman who became known as 'the People's Princess.'
Since then, it seems that the Windsors have made some attempt to modernise, albeit it slowly and on their terms.  The most obvious example of this was the change in the rules around accession, so that Princess Charlotte will not be overtaken by her new baby brother and remains fourth in line.  Royals can also now marry Roman Catholics although a Catholic still cannot become monarch.
But Diana was a true trail blazer in many ways.  Her work with AIDS and later with landmines unsettled the establishment. The impression was often given that she shouldn't bother her pretty little head with things she didn't really understand, particularly regarding the landmine issue.  But she persisted.
Diana was also a devoted and very natural mother to her two beloved boys, the younger of whom, Harry, was only 12 years old when she died.
Last Saturday the world watched, as Diana's brave boy, whose heart-breaking march behind her coffin twenty years ago remains scorched in our memories, stood nervously at the altar awaiting the arrival of his bride.  Whereas William seems to have his father's seriousness (and he has to have, seeing as he will one day be King), Harry embodies Diana's sense of fun and desire to reach people and make a difference in their lives.  In his work with the Invictus Games he displays the same passion his mother had for her chosen causes.
But on Saturday we saw something else that Harry has inherited from his mother.  His desire to shake up the House of Windsor and make is more reflective of modern Britain and more relevant to the British people.
He has married an American, of mixed race, and a divorcee, hitting at least two previous Royal 'no-nos'.  Remember also that his mother, not only had to be single and never married but also a virgin in order to marry Charles.  And that wasn't that long ago.  But Harry and Meghan drove their message home with their wedding ceremony which was a huge leap forward for the Windsors, although some of the family looked, well, decidedly uncomfortable with some of it.
Meghan's decision to enter the church alone, attended only by two young page boys was a clear indication that this is an independent minded woman.  But the decision to ask the Most Reverend Michael Curry, Presiding Bishop and Primate of The Episcopal Church from the USA to deliver the sermon was inspired and I think Diana would have approved with bells on.
The Bishop's address was delivered in typical preacher fashion and included quotes from Martin Luther King and references to slaves in America. It was a stand-out moment.  It was also joyous and energetic and not like anything ever delivered at a British royal wedding before. Reverend Curry was followed by a gospel choir who delivered a beautiful rendition of 'Stand By Me'.  The contrast between the vibrant, earthy gospel music and the boy choristers was as stark as it was beautiful.
As the last notes of the gospel choir reached the rafters of St George's chapel, I thought of Diana.  At that moment I wondered if she was somewhere nearby, roaring with laughter and crying with pride in her youngest boy.  She left him at just 12 years of age, when there is still so much mothering to do.  But today he proved that she had done enough.
There is talk of Meghan Markle, now the Countess of Sussex being the new People's Princess and maybe she will be.  She has the grace, intelligence and charisma needed, but Harry is his mother's son.  It is he who can rightfully claim the title of the People's Prince.