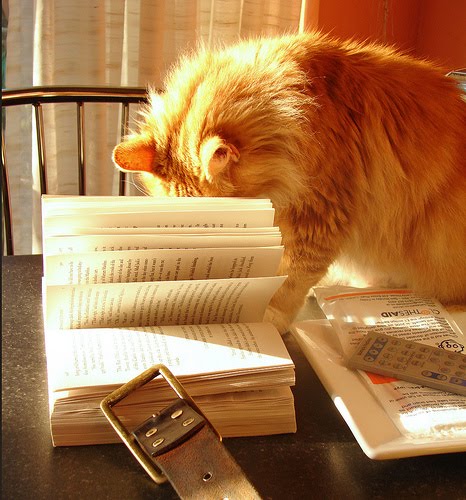 This morning on my slot on
4FM with Gareth O Callaghan,
I talked about books and the joy of escaping into a well written book. I am not one for thrillers, true life crime or gritty reality. No, my favourite type of book is a well written story full of quirky and well drawn characters. Bearing that in mind I mentioned some of my all time favourites, which are:
This is a great book especially if you own a dog. It is narrated by Enzo the family dog who is in his twilight years. Enzo is a wise old soul, who believes in reincarnation (he can't wait to come back as a man with thumbs) and loves to watch motor racing on the TV. But this isn't Marley and Me. Enzo tells us the story of family who deal with love, loss, trauma and illness. It is beautifully written and really gets under your skin as a story. You will laugh and cry and in the end you will look at your own dog in a whole new light.
This is a very charming book which tells us the story of Mr Rosenblum and his attempt to become the perfect English Gentleman. As you might guess the Rosenblums are German Jews and Mrs Rosenblum does not share her husbands obsession about becoming English. She works hard to remember where they have come from and protect their culture. But her husband leads them on a wonderful adventure in a rural English village which is comic but ultimately poignant. A great story, gently told. Takes a wee while to get started – so bear with it for the first couple of chapters.
I bought this book on a whim as a gift for a friend and borrowed it back as soon as I could. Set in the deep south of America it tells the story of the two Waverly sisters who live in a big house that has been in their family for generations. Magic is all around as the garden blooms all year around and has a particularly special apple tree. Claire Waverly is a caterer who makes treats and cakes using ingredients from her magic garden – so that her confections can have strange affects on those who eat them. Their perfect life gets somewhat ruffled when a new neighbor moves in next store and ivy starts to grow in the garden. A book to curl up with and dream about later.
A prolific writer Alexander McCall Smith is a charming Scotsman who only began writing after a long and successful career in law. To date he has written about 60 books and is probably best known for his No 1 Ladies Detective Agency series which is set in Botswana. However I love his Scottish books particularly his Isabel Dalhousie series. Isabel Dalhousie is a philosopher who edits a monthly journal and is hugely interested in people and in moral dilemmas. This can regularly lead her to get involved in other people's issues more than she probably should. These books are set in Edinburgh, McCall Smith's home town which he clearly loves. The descriptions of the city and the gentle pace of these books make them such relaxing reads.
So these are some of my very favourite books. If you like the same kind of books I do, I would love your suggestions for my reading list!
And don't forget to tune in every Saturday to
4FM
for Gareth O Callaghan's 'Anything Goes' programme – a great magazine programme for a Saturday morning.
Photo by Raider of Gin on Flickr