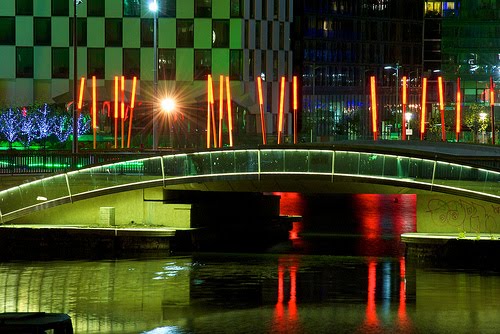 As I cruise effortlessly (yep, no effort required) towards the completion of my half century my mind has been exercised recently on what I have learned thus far and what I need to change for the coming decades.
I am a very lucky girl (?) as my oldest friend lives right across the road from me. We have known each other since we were both 7 and …. wait for it…. we are exactly the same age. We will both celebrate our big 50 on the 11th January 2012 (stick that in your diary now – although I promise I will give you plenty of reminders beforehand). So my pal, Rita and I have spent many hours discussing what being 50 means. It is an ongoing conversation and we have not come to any great conclusions just yet, but there are two small things we agree on… so far.
Firstly is that we have vowed to never ever ask "is this it?" From her on we intend grabbing life, taking every opportunity offered, doing stuff for the hell of it and moving ourselves out of our comfort zone on our regular basis.
The second vow we have made is that from now on we will always have a bottle of champagne or proscecco in the fridge. Why? Because we're worth it. It's our version of wearing your good knickers every day!
So when my dear husband phoned me yesterday to ask if I was up for a trip to the Opera that night Rita's wisdom floated to the surface. Opera? OK – so far I would have never really been that taken with Opera but at nearly 50, maybe I am finally old enough to appreciate it. And it was in the Grand Canal Theatre and I love the Grand Canal Theatre. "OK", says I to him "let me see if I can organise it." Babysitter, dinner for kids and organising a lift to the Dart for myself was organised in jig time and I raced to get suitably glammed up for a Night at the Opera. We were going to see La Traviata. A quick call to the mother who is a serious Opera Buff and I had an outline of the story.
It was like Date Night. He met me in town and we had time for a drink at the bar before taking our seats in the auditorium. I relaxed as the wine did its work and I settled down giving myself over to the music and the spectacle. Within ten minutes I was asleep. I came to again towards the first interval when the hunger pangs began to gnaw…. I of course had no time for dinner.
Sensing the danger of a hungry wife, who is generally a grumpy wife, himself went off to get me some interval ice cream. The sugar worked and as the production began again I concentrated on following the action. I really did try. The RTE National Symphony Orchestra were great. The singers could definitely sing. The leading man bore a disconcerting resemblance to Neil Oliver, that cute Scottish guy who presents Coast on the BBC. But while the music enthralled the majority of the audience I could feel my spirit soaring up and around the auditorium looking for diversion while physically I gave in to sleep again. By the time I came to for the second interval, I was really hungry and hoping that himself was as bored as I was and that we could knock back our interval drinks and head out for pizza. But although he wasn't exactly waxing lyrically about it, he was determined to stay. I texted my kids wondering what was happening on I'm A Celebrity..
So, the morning after the night before, I can now categorically state that I do not like Opera. It leaves me unmoved, totally. Seeing Aida performed live in Verona is now off my bucket list. My mother is trying to come to terms with the fact that she has, in her words, a Philistine for a daughter.
As we headed for the chipper, I thought how proud Rita will be of me; I moved out of my comfort zone and jumped at an opportunity without much hesitation. Although the experience did leave me asking – "is that it?"
Photo of The Grand Canal Theatre plaza at night by Damien Synnott on Flickr