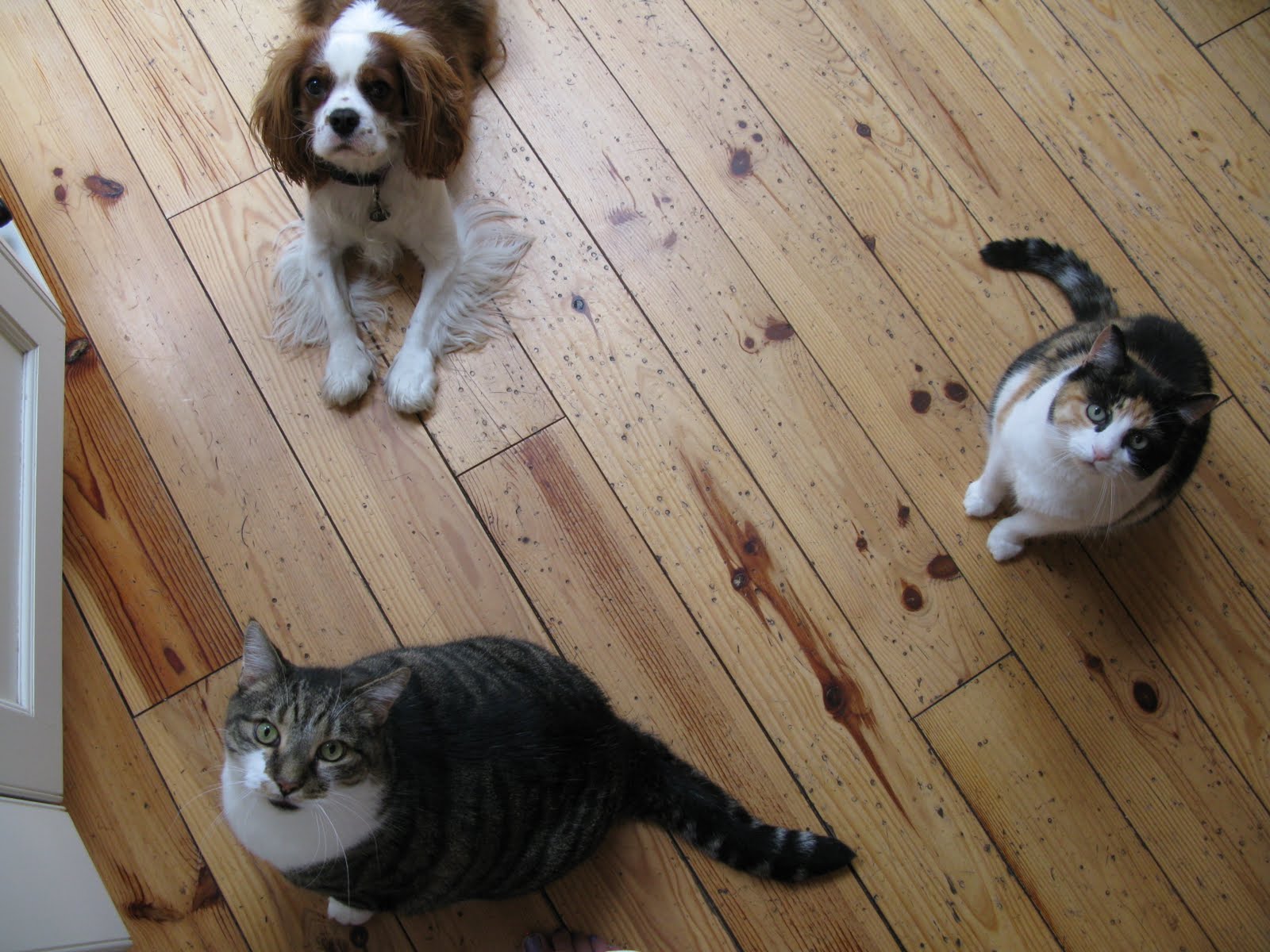 This is the view from my eye view when I am cooking dinner – particularly if it involves chicken.
Makes me nervous – 6 eyes boring into my back. And one day I will fall over them all as I move from cooker to sink and back again!
I would be very lonely without them though!!