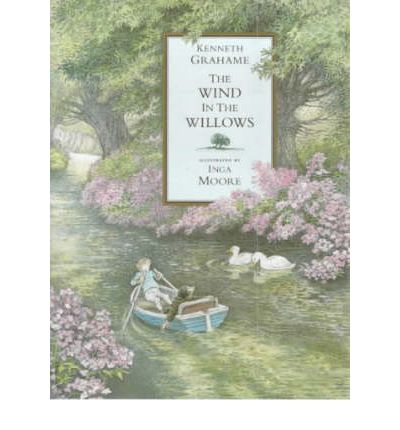 Just before Christmas I did my usual Christmas Irish Non-fiction book suggestion on Ireland AM on TV3.  In case you are using up book token presents or just want to treat yourself to a nice book here are this year's suggestions:
WHAT IF…. A Chronicle of What Might Have Been
By Annie West.  Published by New Island (on special of 11.96 on website)
If you are on Twitter at all you will probably have come across the legend that is Annie West – illustrator and cartoonist, wit and Yeats specialist.  Her new book 'What If… A Chronicle of What Might Have Been is a brilliant dip in and out of book of essays by various well known contributors speculating on 'what if's'.
Myles Dungan writes about "what if Irish historians told the full story about women's' contribution to Irish History."  David McCullagh explores "what if London has listened to the unrest over taxation that was demonstrated at the Boston Tea Party" meant for example a union jack had been planted on the moon!  Colm Tobin wonders about  "what if the Big Fella had been short?"
All great fun and all ponderings accompanied by one of Annie Wests wonderful illustrations.
Dublin in the 1960s
Edited by Michael Hinch, photos from Independent Archives.
Published by Mercier. 19.99
And
Looking Back – The Changing Face of Ireland
By Eric Luke.  Published by O Brien Press 24.99
 Two wonderfully nostalgic and endlessly fascinating photography books that would make great presents especially perhaps for your parents or older relatives.  Although everyone can get lost in the pages of the most evocative photos of an Ireland that is now gone.
'Dublin in the 1960' will strike a chord with anyone who remembers Dublin at that time with gorgeous photos from the Independent Archives.
Eric Luke is a photographer with the Irish Times and his book spans more recent decades and includes colour photos.  Eric's book is divided into sections such as The Country, The Capital, Personalities and best of all Music.  Eric's photos of Irish musical icons such as Rory Gallagher, U2, The Chieftains and the glorious Thin Lizzy are just stunning.
Both books great way to pass a rainy day
Healing Creations – Discover your mindful self through mandala colouring and journaling
By Patricia Fitzgerald.  Published by The Collins Press.  19.99
Even if the 'trend' of adult colouring passed you by – many of us know how tempting it is to join a small kid as they colour in.  It is hugely relaxing and grounding.  In other words, it calms your mind from the rubbish many of us have spinning around in our heads regularly.
This book is designed to get the maximum psychological benefit from colouring as has been designed by Patricia Fitzgerald who is a mindfulness expert.  Mandalas – are circular intricate art forms which have long been associated with calmness.  This book has 40 mandalas and 10 which also have guided meditations.  And the book is sprinkled with inspirational quotes from people such as Maya Angelou, Henry Ford and Confucius.  There are also blank pages to you to record your experience – journal!   A new year's treat for yourself perhaps?
This year I also looked at some children's books.  I selected three for inclusion:
First up is my favourite kids story ever, THE WIND IN THE WILLOWS by Kenneth Graham – a classic story and this edition by Walker Books, retails at 22.00euro and is simply beautiful.  I found it in a treasure of a book shop called TALES FOR TADPOLES on Drury Street in Dublin (they also have a small shop on Nassau St I believe).  They stock the most gorgeous editions of children's classics along with prints of the illustrations.  Peter Rabbit series, Enid Blyton, Roald Dahl – the common denominator is the books are beautifully illustrated.  They also sell prints of some of the illustrations.  The shop is well worth a visit and a must if you want to gift a book that will become a family heirloom.
Next is an Irish book – the second in a trilogy called The Nine Lives Trilogy – this one is The Book of Shadows (the first being The Book of Learning) and features the adventures of Ebony Smart and her pet rat Winston.  (Her grandpa dies and she uncovers her secret past) It's by ER Murray, published by Mercier and retails at 7.49 on their website (special price).  Great Irish book for young adults..age 9+
Finally,… one for all the family to get involved with over the Christmas.  The Whiz Quiz Book – third edition of this brilliant book which was compiled by the National Parents Council.  A general knowledge quiz book for all the family., Questions on sport, music, history etc…  laid out in ten rounds of ten questions.  Great way of teaching without teaching.  Collins Press 5.99
SPECIAL MENTIONS
A gorgeous book of short stories – THE GLASS SHORE, edited by Sinead Gleeson published by New Island 14.96 euro on special on the website.  These stories are all by women writers from the North of Ireland. A follow up to the very successful LONG GAZE BACK which Sinead edited last year.  A lovely book for anyone who loves short stories…
Finally, for the feminist or the historian in your life – A CENTURY OF PROGRESS – IRISH WOMEN RELFECT.   A book of essays by various contributors on the role of women in Ireland over the last 100 years.  Book comes from the Markieviez School thro Arlen Press and available in various bookshops including Books Upstairs, Connolly Book Shop in Temple Bar, An Siopa Leabhar Harcourt Street and also kennys.ie with free post