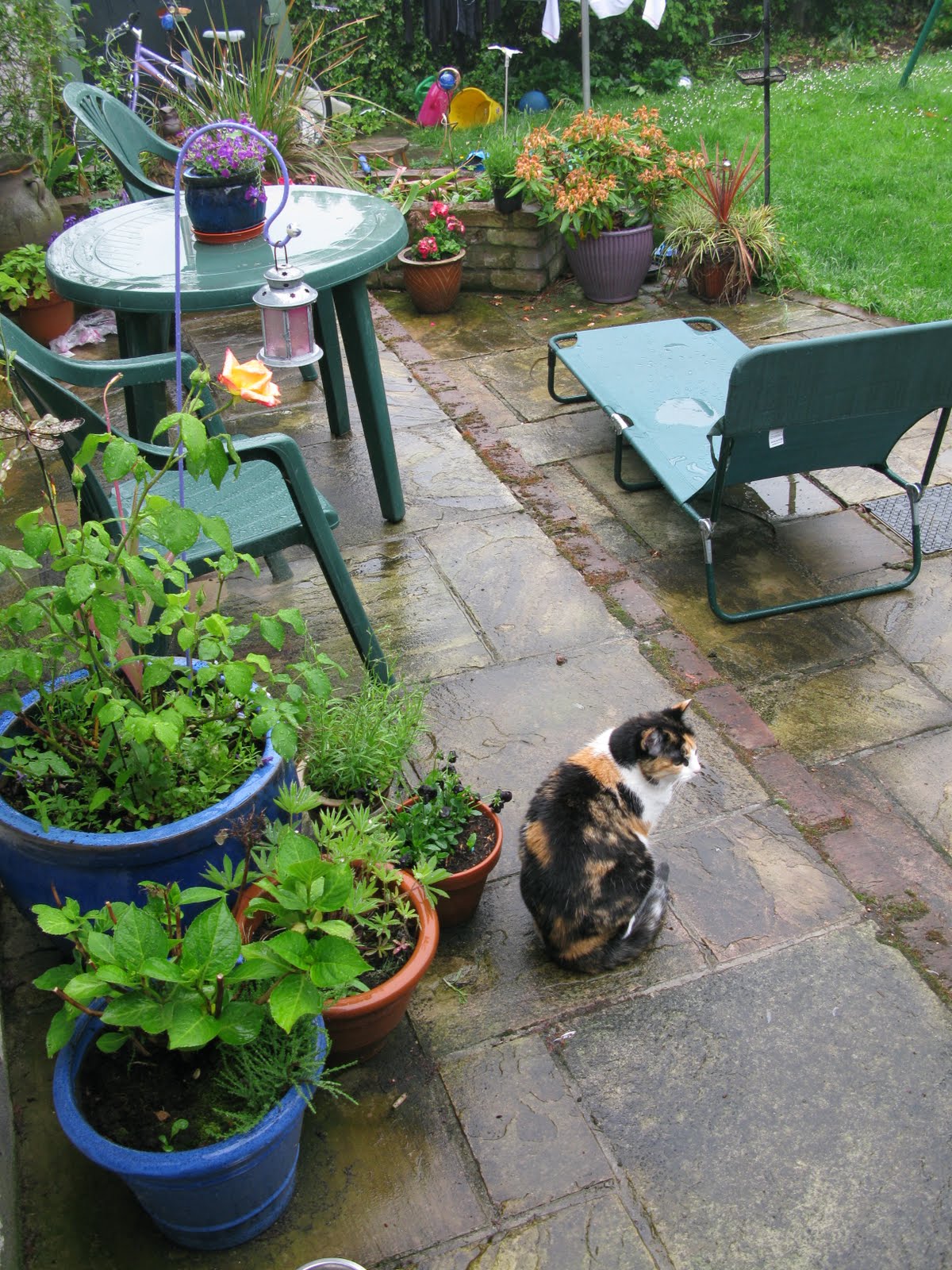 One of my favourite expressions comes directly from the Irish is La Bog (pronounced bug) which means soft day. It is a phrase I first heard used in the Kerry Gaeltacht (Irish speaking area). It describes perfectly the weather here today. It's not raining exactly but there is a fine, constant damp mist. The sky is grey and low but the dampness does soften edges and make colours shine. La bog ceart go leor!
On days when I am not feeling quite so poetic, soft days are known as frizzy hair days!
Photo : Tiger being the elder lemon of the cats is well used to soft days. And I, being the eternal optimist have the sun lounger ready for the return of the sun!