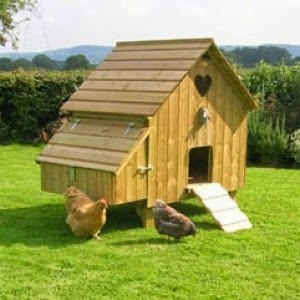 In the last year 58 amazing women have made the trip out to Dundrum Town Centre to be my guest on The Hen House.  This week marks the programmes first birthday!
When I came up with the idea for the Hen House I worried that I would quickly run out of women who were willing to come and talk to me for an hour.  I never doubted that there were lots of interesting and funny women out there.. but asking them for a large chunk of their afternoon to come into studio and be interviewed by yours truly was and is a big ask.  I am very grateful to each and every one of you who have given me your time, your pearls of wisdom and some great laughs.  But more than anything I want to thank you for using your voice to tell your story.
Some stories were intensely personal, some were related to your work and some were related to a cause you feel passionately about.  But each of you gave your talent and your time very graciously and generously.  And for that I am very grateful.
But more than all of that you women have made your voices heard.  Amid the male dominated noise and chatter on our airwaves, The Hen House is providing women with a platform and a space to talk, to tell our stories.
These are the women who made the last year such a great experience for me personally and who have helped to redress the gender imbalance on air in Ireland:
Jillian Godsill, (on surviving bankruptcy)
June Shannon (medical journalist and mental health campaigner)
Joanna Fortune (child psychotherapist)
Sarina Bellissimo (broadcaster – Spin 1038)
Jill O Herlihy (PR supremo)
Eleanor Fitzsimons (writer)
Vanessa O Loughlin (all things writing)
Dil Wickremasinghe (broadcaster and social justice campaigner)
Caroline Grace Cassidy and Sorcha Furlong (actresses and writers)
Abby Wynne (healer)
Sinead Buckley Quinn (Design Loft in Powerscourt)
Andrea Hayes (broadcaster, TV Presenter and animal campaigner)
Mary Mitchell O Connor, TD
Michelle Jackson (author and travel writer)
Sharon Lawless (documentary maker)
Andrea Smith (journalist)
Janet O Sullivan (pagan, witch and feminist)
Orla O Connor (CEO NWCI)
Noirin Scully, Mairin Cullen and Stephanie Batt – wise older women
Maeve O Sullivan (poet)
Caroline Erskine (Women on Air former Chairperson)
Susan Lohan (Adoption Rights Alliance)
Carmen Browne (singer)
Elaine Lavery and Hannah O Reilly – Improper Butter
Aisling O Toole (Editor – Irish Country Magazine)
Ann Colgan, Jeanette Kavanagh, Ellen O Connor – local election candidates
Ailson Canavan (model, business women and mental health campaigner)
Denise Deegan (author)
Louise Bayliss (Spark) and Grainne Sherlock on lone parenting
Hazel Gaynor (author)
Margaret Scully (radio documentary maker and broadcaster)
Sinead Burke (fashionista, blogger and small person)
Jen McGuirk (actress and intrepid traveller)
Ellen Gunning (PR)
Muriel Bolger (author, journalist and travel writer)
Maria Duffy (author)
Grace Kelly, Aimee Corcoran and Megan Brady – the Class of 2014
Deirdre O Connor (care of the elderly)
Andrea Mara (office mum)
Dr Ger Scanlon and Laura Haugh – Education special
Jillian Van Turnhout – Senator
Hazel Larkin, (blogger and writer)
Irene Lowry, (CEO, Nurture)
Mary White, Senator
Vicki Mooney (Plus size models)
Helen Walsh (holistic fitness instructor)
Cindy O Connor and Trish Errity from Pieta House
Ciara Meehan (history lecturer and curator of Modern Wife, Modern Life exhibition)
Claire McGing (lecturer in political geography).
Thank you all so much……  And thanks to all of you have listened – either live or by listening back to the podcasts.
I am hoping that all of these past programmes will be available on the Hen House page on the Dublin South FM website in the not too distant future.