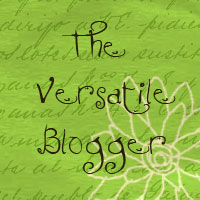 You probably know the drill here. I have to list 7 things (you may not know) about myself. Here goes:
I currently don't know if I am still a Catholic! A rather odd experience for someone who always automatically wrote RC after religion when asked (mainly only hospital forms now, I think).
I am spending too much time on Twitter and this is possibly partly to blame for my lack of creativity with writing. Too much squashing my thoughts into 140 characters – a definite skill in itself but hardly creative.
I have an addiction to Extra Strong Mints and Ice Cream wafers – developed during pregnancies, the last of which was ten years ago!!!
I would love to have a nice garden… but as the sole gardener in this house, its not likely to happen any time soon.
I am in love with my iPhone – which is not really a good thing!
I love autumn. Especially the feeling of battening down the hatches against the winter.
I would love to love Christmas again! But currently to me it equals too much nonsense and hard work!
Riveting isn't it?
I would like to pass this award for Versatile Blogging on to the following great bloggers:
I know that's only 5 but whats a bit of rule breaking between bloggers!