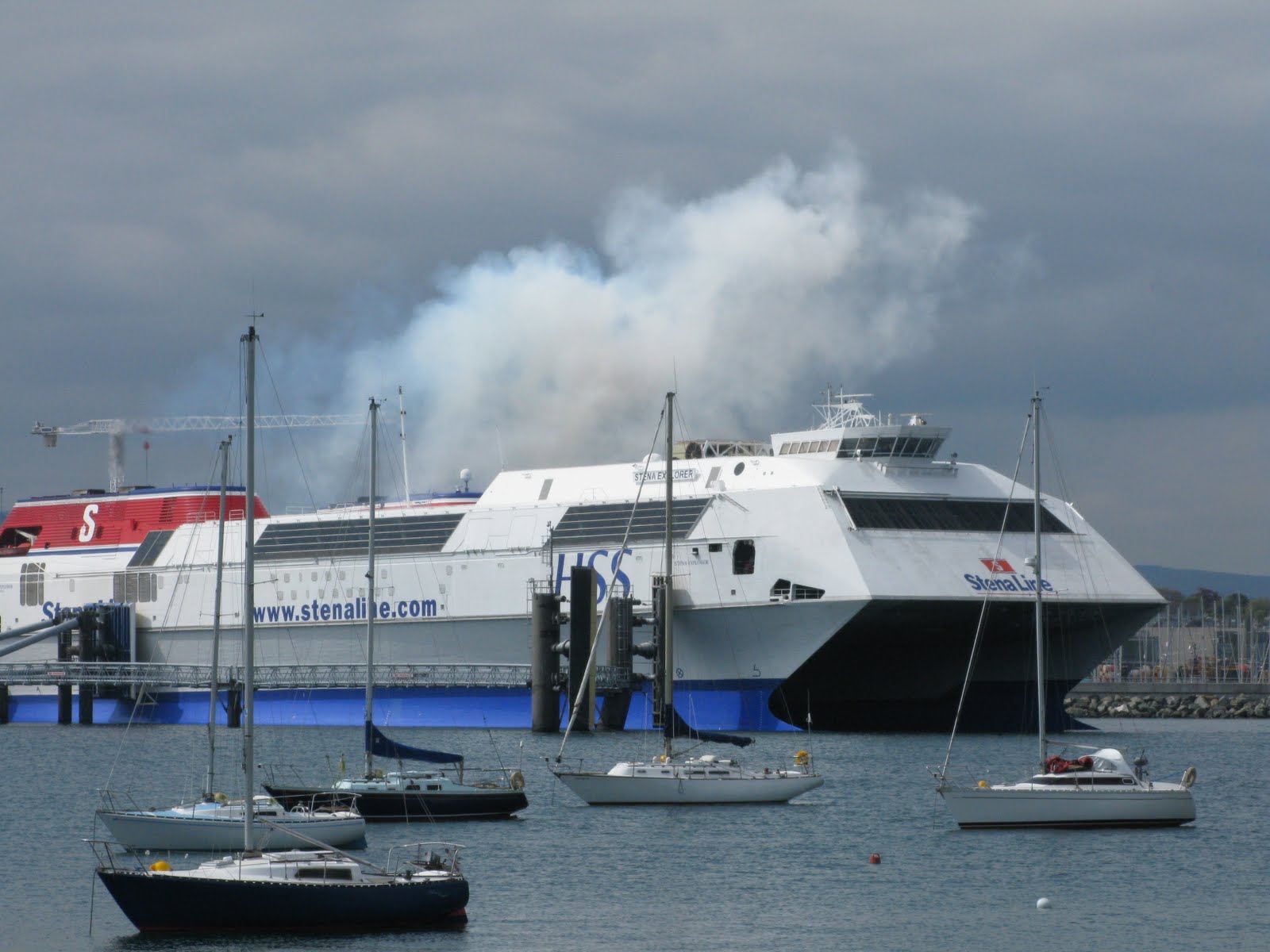 Isn't the weather here just wonderful at the moment; lots of blue skies and bright sunshine. Lifting the colours of our world and taking our spirits with it.
Last Sunday, wishing to take advantage of the sunshine, I mooted the idea of heading out for a walk. I was dreaming of losing ourselves somewhere in deepest Wicklow, but we are slowly realising that our girls are now at the age when heading off to 'the middle of nowhere' holds little appeal. After some negotiation they agreed to a walk on Dun Laoghaire Pier. It wasn't quite what I had in mind, but it was a walk! 'Dylan da dog' would be happy.
I generally avoid the pier on sunny Sundays as it tends to be very crowded. It was indeed busy but the sun sparkling on the water, the schools of tiny yachts bobbing about as some junior sailors learned their craft and the odd seal popping his head out of the water, was all enough to keep me sufficiently distracted. We waited at the end of the pier to watch the HSS slowly make its way out of harbour, mouth open – a giant pacman about to swallow up the tiny craft in the bay. The notes of a busking mandolin player fell about us as we watched the ferry head for the horizon.
As we turned around to face back to 'shore' we were all feeling hungry and so decided to head down to The People's Park where a wonderful ethnic food market takes place every Sunday. We spent the next hour sitting in the sun, on the grass munching on Thai treats. The park was also very busy, we were surrounded by families, kids, couples and dogs. But there was a great happy buzz about the place.
My husband is generally a man of few words (he gave up trying to get a word in edgeways, years ago) but he sagely remarked "This is great. Look around you. Does this look like a country on the verge of total collapse?"
And you know what? He was right, it didn't! Must be cos it isn't.
HAPPY EASTER!