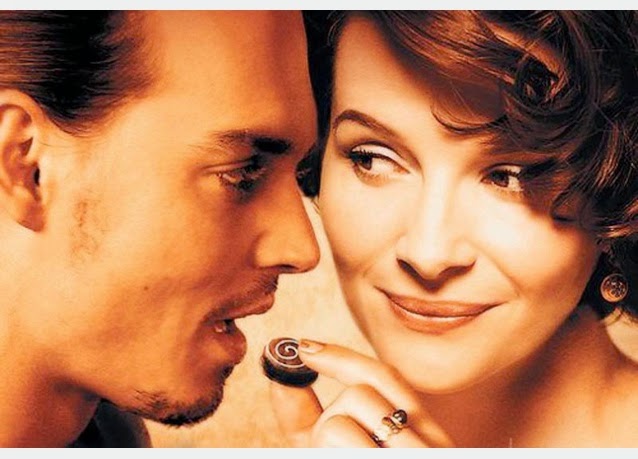 Aren't The Oscars just gas all the same?  I watched the 'Live on the Red Carpet' last night until my head was literally melting from the vacuous conversation which went round and round and round.  The presenters all sing their questions, in voices that all go up at the end of the sentence.  "How are YOU?"  And most of the questions began with 'so'.  A drawn out so.  "Soooo, who are you WEARING?"  Gas but grand for very late at night.  I had dreams of floating about in a sea of nicety and designer gowns and sparkling jewels… and pizza?  They ate pizza?  In the theatre?  What?
Anyway each year at this time we hear, once again about how there are so few meaty roles for women.  Cate Blanchette, winner of Best Female Actress in a Lead Role referenced it in her acceptance speech.  She stated that films where women are the centre are not niche.  They are movies people want to see and they make money.
Now I am not much of a movie buff.  And probably one of the reasons that I seldom go to see films is that so few interest me.  What interests me, in life, in books and in movies are the stories of people's lives; ordinary people who may lead extraordinary lives or do extraordinary things or just ordinary people's ordinary lives.  And in particular I love to hear the stories of other women's lives – real or imagined.  It is this fascination with women's lives that drives my radio show, The Hen House on Dublin South FM. 
So Cate's comments got me thinking about my favourite movies ever and guess what?  Yep, they were all movies about women's lives.  So – for your delectation may I present my list of some of the very best movies…. ever!
Steel Magnolias (1989). 
A bit shmaltzy but wonderful cast led by Shirley McLaine and Julia Roberts.
Fried Green Tomatoes (at the Whistle Stop Cafe) 1991
Based on the wonderful book by Fannie Flagg… a tale of intergenerational women's friendship.  A treat.
Thelma and Louise 1991. 
Ultimate girl power, Brad Pitt as a young fella and the best ending ever.
The Help (2011)
Powerful and moving tale from the 60s in the American deep south.
Beaches (1988)
Bette Midler and Barbara Hersey combine to bring this wonderful tale of female friendship through the decades.  I cried for weeks when I first saw this movie.
Juno (2007)
Wonderful comedy about an unplanned teenage pregnancy, poignant and clever.
The Prime of Miss Jean Brodie (1969)
I didn't watch this when it was first released – you may be surprised to know.. But this is a charming movie.  Maggie Smith plays a revolutionary teacher in an all girls school.  It's like Mallory Towers for grownups.   Worth a watch. If you don't know what Mallory Towers is – ask your Ma.
Shirley Valentine (1989)
I will never tire of watching Pauline Collins play every woman I have ever known… and who doesn't dream of how life could be way more fulfilling if you lived in the sun, near a beach.
Chocolat (2000)
Sublime, magical and with added Johnny Depp playing an Irish gypsy.  Is this my favourite…. maybe.
So gather your girlfriends and grab some wine and fall into one of these beautiful movies. 
INTERNATIONAL WOMAN'S DAY IS THIS SATURDAY, MARCH 8TH