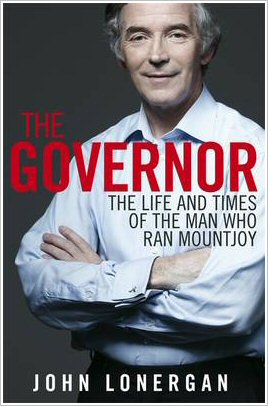 I am sure that everyone in the 'writing world' in this country knows Vanessa O Loughlin and her brilliant website Writing.ie. But one of Vanessa's very best ideas ever is the 'Great Writing Great Places' series which is currently taking place in various venues in Dublin. Run in partnership with Dublin City of Literature each event features writers, speaking on a specific theme and giving readings from their work on the subject.
The first of the series was Tales of Emigration which took place on board the famine ship, Jeannie Johnson on the Liffey. Last night I attended the second of the series, entitled Inspiring Lives. This event took place in the Deanery of St Patricks Cathedral and was chaired by journalist, writer and musician Dave Kenny who interviewed writers Brian Keenan and John Lonergan.
It was a masterstroke to bring these two remarkable men together on one 'stage' – the former prisoner who was held captive for over 4 years in Beirut and the former Governor of Mountjoy Jail. They both had inspirational tales to tell. But for me, John Lonergan was the star to the show.
Lonergan is a man with a ready smile and an open gentle face who spend over 40 years working with some of the most dispossessed, hardened and troublesome people in the country's jails. As Governor of Mountjoy he single-handedly brought prison life out of the shadows and into our consciousness with his regular interviews and media appearances.
As I sat and listened to him speak with passion and compassion last night I was moved to near tears. "Our jails are full of broken people," he said "sure there are the hardened, well known criminals, but the majority of the prison population are broken. They are those with mental health issues, addiction issues, and the severely socially disadvantaged." He told us of watching whole families who repeatedly go through the prison. He spoke particularly eloquently of the women who spend years visiting their loved ones inside – the wives, sisters, girlfriends and especially the grandmothers. These matriarchs, who have often lost a son or daughter to drug addiction and are now visiting their grandchildren in prison while rearing other grandchildren. He said that unless you have visited someone you love in prison, you really have no idea what prison is about. He is right.
John Lonergan is a man of humanity, empathy, kindness and above all great positivity. I watched him carefully as he told us his stories of life within the prison service, of how he wanted to change the system. 40 years later, he admits that little has changed. He told us this without a trace of bitterness or rancour. He knows that he may have made a difference to the lives of those who were in his care during his long tenure in the country's most infamous jail. And for him that counts. Counts deeply.
I was very moved by his contribution last night. When I came home, I learned of the impending death of Troy Davis, a man on death row in Georgia, USA. Many were calling on the US to halt the execution, including Amnesty International who felt that his conviction was very unsafe. I woke this morning to the news that Davis had indeed been executed.
America's continued use of the death penalty and the Davis case in particular provides a stark contrast to John Lonergan's words of courage, empathy, humanity, kindness and positivity. These are special attributes, to be highly prized. We are so lucky to have had a man such as Lonergan working within our prison service for so long. He might not have ultimately brought change to the system.. but last night his words touched me deeply. Here was a man whose values match entirely those that Ireland should present to the world. No Presidential candidate or possible candidate comes close to embodying them like Lonergan. What a wasted opportunity.