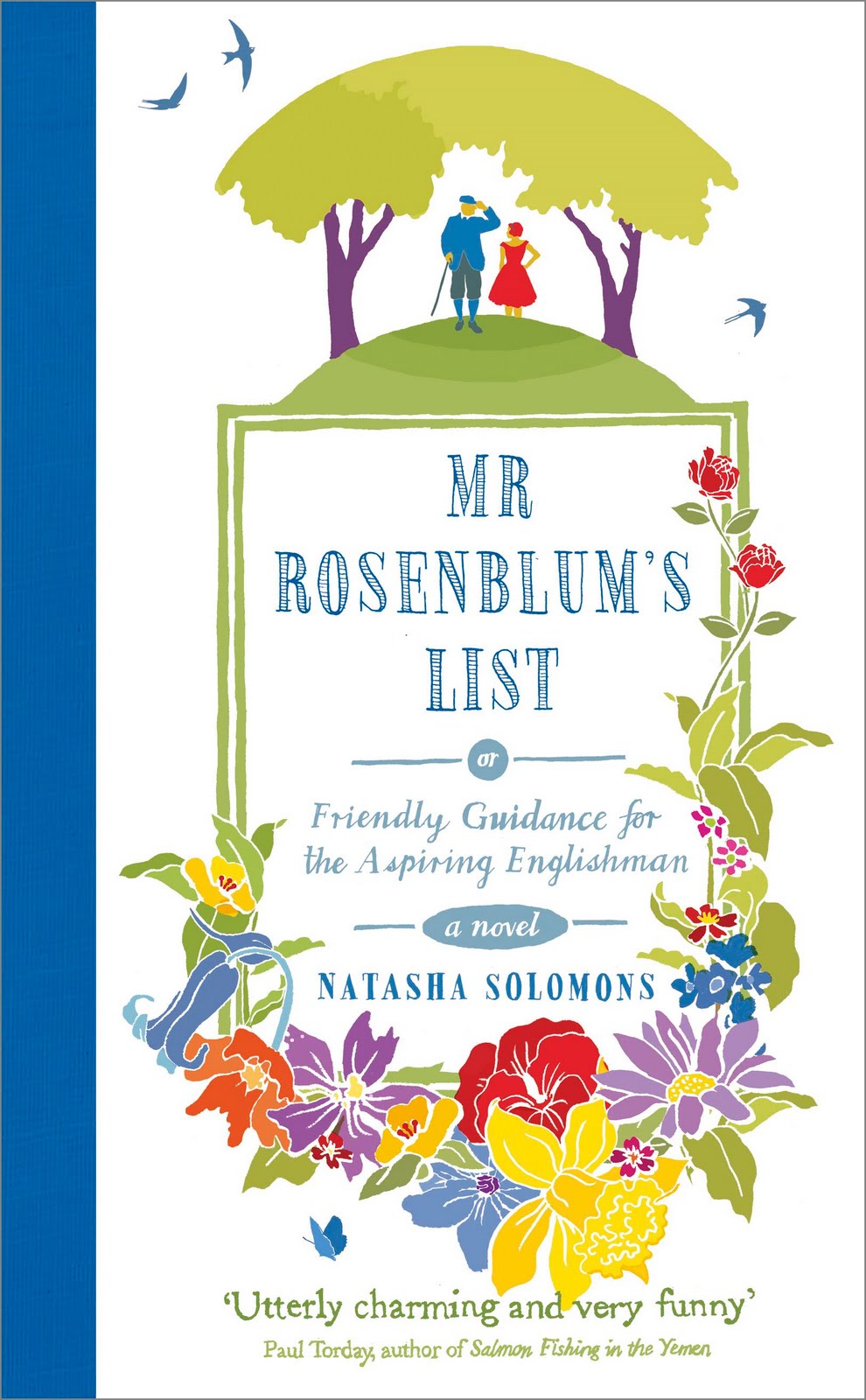 Regular readers will know that I do not regularly post book reviews From My Kitchen Table. In fact I have only ever reviewed one other book, Uncut Diamonds by Karen Jones Gowen. You can read that review
here.
But I have just finished one of the very best books I have ever had the sublime pleasure of reading. A book which will now definitely be on my Best Reads Ever list (which actually is not that long).
Mr Rosenblum's List (or Friendly Guidance for the Aspiring Englishman) by Natasha Solomons is quite simply a wonderfully warm, witty and engaging read. It comes very close to being my ideal book – full of vividly drawn, vulnerable, eccentric and charming characters (not an axe murderer among them). This is a book to lose oneself in. Solomons manages to create a world so real that you will find yourself totally immersed in it while reading. Along with immensely likeable characters, Ms Solomons beautiful and evocative descriptions of rural Dorset are liberally sprinkled with ancient myth and lore and a deep love and reverence for Mother Nature.
Mr Rosenblum's List was one of those rare reads – a book I hated finishing. If you prefer to be entertained and uplifted rather than educated or challenged by a book – this one is for you!