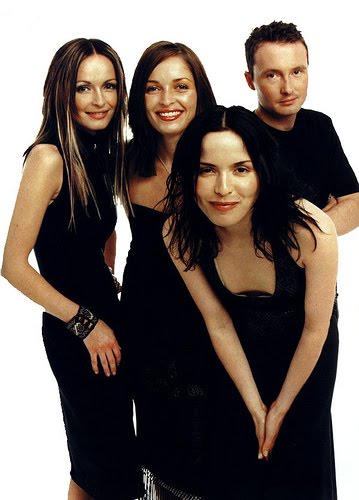 BEFORE READING ON… PLEASE NOTE THAT THIS POST WON'T MAKE MUCH SENSE TO THOSE OUTSIDE IRELAND AND IT WILL BE PERFECTLY CLEAR TO THOSE OF US UNFORTUNATE ENOUGH TO HAVE NO SOCIAL LIFE AND THEREFORE WATCHED RTE'S NEW CHAT SHOW ON SATURDAY NIGHT HOSTED BY BRENDAN O'CONNOR
I almost gave up watching Brendan O Connor's debut as chat show host, on what will probably go down as another of RTE's ill fated attempts to find a Saturday night successor to Gaybo or should that be Tubo. It takes a very special talent to make not only the guests but also the viewers as uncomfortable as Mr O Connor did. Stick to slagging off reality TV contestants please, Brendan.
But I digress (although I do feel the better of it)…. What about Jim Corr? What a surprise that was. Mild mannered little Jim, who for years had plucked his guitar in lonely obscurity behind his gorgeous sisters charisma and charm. He was the spare wheel on the Corr's rocket to stardom. Now we all know what dark thoughts were coursing through what looked like the most vacant of minds. Conspiracy theories on a grand scale and something called the New World Order.
All just goes to show how dangerous it can be to totally overshadow one's quiet and reserved brother. Sharon, Andrea and Caroline what have you done to poor Jim? As the world's media jostled to have a word with you and flashbulbs dazzled in your path, Jim was left out in the cold. And here, all alone he was thinking deep and dark thoughts of how we are all on the road to ruin. Poor Jim. And we have all played a part in pushing him over to the dark side. For my part Jim, I am very sorry. I just never realised you were thinking at all!
Photo of The Corrs by bianchi.livia on Flickr.com