My blog has been a bit serious of late and need some light relief. My daughter, Carla is a great source of such relief, particularly recently.
For the information of my readers from outside Ireland, the GPO (General Post Office) is an imposing building on Dublin's 'main street' which was the scene of a lot of the fighting during the 1916 Rising and from where the Proclamation of the Irish Republic was read. It is a building with iconic status for that reason… so much so, that you may already know all this.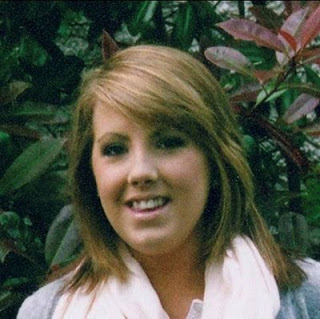 Anyway Carla is my eldest. She is a bright girl, who received a good education and now has a successful career as a Travel Agent. However until last week, her work was always based in our local town, Dun Laoghaire which is a suburb of Dublin City. She is a creature of habit and a home bird and I am only now realising how little she has ventured into the city in her 23 years!
So last week she began a new job and had to find her way into the city centre, to Liffey Street (which, you guessed it, is off the quays on the River Liffey). On her first day she phoned me at lunch time to report that all was great. Her new work colleagues were nice and all was well. Then the conversation went like this:
Carla : "Oh but the only problem was that I got lost this morning."
Me: "You got lost? How did you get lost?"
Note to reader – she really is a successful Travel Agent.
Carla: "Well I got the DART and got off at Tara Street Station and wasn't watching just followed the crowd and ended up on some random street and couldn't find the river"

Note to reader – the DART is the rapid rail system in Dublin. Tara Street is the only station on the quays. You could fall into the river, exiting the station.
Me: "So what did you do?"
Carla: "Oh I called Paddy and he directed me back"
Me, (thinking) I must congratulate Paddy, her boyfriend on his patience.
This morning, my mobile rang at about ten am, Carla Calling. The conversation went as follows:
Me: 'Hiya, Wassup?'
Carla: 'Oh my God, I have to go and post a letter at the GPO'
Me: "Yeah, so"
Carla "Where's the f**kin' GPO?"
Me: "You're joking, right?"
Carla "Ah… no. Where is it?"
Me: "It's the very large building half way up O'Connell Street. It was the scene of much fighting during the rising. Surely you saw pictures of it in your History books?"
Carla: "No. And what do I do there… I was told to post a letter. Do they do that?"
Me: "Carla – it is the General Post Office – yeah they will help you to post the letter"
Carla: "Oh right. Is that what it stands for?"
Me: "Yeah"
Carla: "OK, so I am just here. What door do I go in?"
Me: "Any door. Its just a large post office"
Carla "Oh, OK. Oh my God – it's just like the bank in Harry Potter"
Me: "I am hanging up now Carla before I wet myself. Bye!"
I am shortly going to prepare dinner. I hope she gets home OK.
P.S. She has approved this copy before I posted it! She also has a sense of humour! She is a great girl altogether…. As long as you are not relying on her for directions!