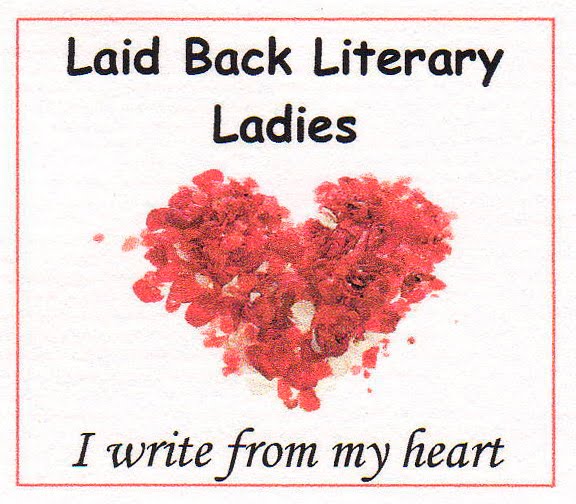 Ta – Dah. I hereby officially launch the Laid Back Literary Ladies Society.
The Laid Back Literary Ladies was inspired by listening to one of my favourite writers, Alexander McCall Smith who spoke about how his books almost write themselves with little need for editing. Sandy (as he likes to be called) said that once he learnt to plug into his subconscious mind, the words just flowed, easily. And as he was parting with this wonderful wisdom he was sitting so far back in his chair, I feared he might fall off.
I definitely think that as writers we need to be laid back and write from the heart. And I know I am not alone in thinking this. So prupose of the Laid Back Literary Ladies Society is to remind us of just three simple tenets:
We must always be relaxed and grounded when writing.
In keeping with some of the greatest Irish writers, we should remember to immerse themselves in the rythms and colours of real life, which is the source of all inspiration.
Finally, we will always write from the heart!
The inaugral honourary members are:
Barbara Scully,
Brigid at Sort of Witty (Brigid was instrumental in the genesis of this idea)
Beth at Hell or High Water
Susannah at Joy Frequencies
Dawn Maria at Method to the Madness
Alison at Head Above Water
Jane at Jane Obsessed with Jane
Ann at Inkpots and Quills
So Laid Back Literary Ladies, I urge you to take your badge and place it on your own blog where you will be reminded to be relaxed and true to your heart! Feel free to pass this badge on to others who wish to join our Society. And leave a comment so we can add their names to this role of honour!