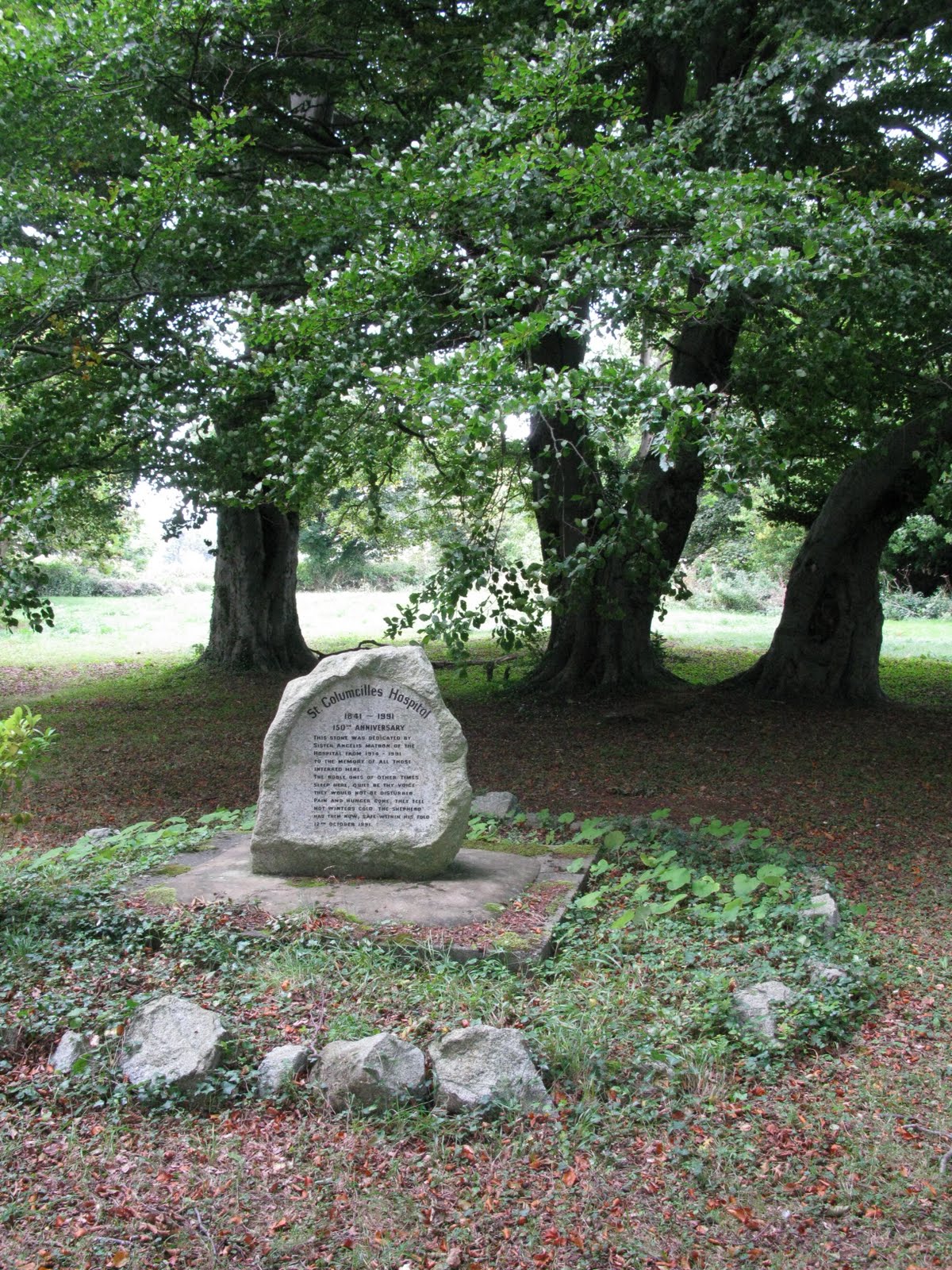 Just as I was savouring the last minutes of peace and quiet, my phone rang. It was Mia, our youngest, suggesting that I collect them from school as she needed to go to the Orthodontist.
"We don't have an appointment today Mia", I said.
"No but I need to go. I broke my brace eating my apple at lunchtime and now there is a sharp bit sticking out".
Great, I thought, there goes the afternoon. I was already in a Monday mood which had been added to by the continuing gloom and doom in the news about Bond Markets and other things I do not understand. But I picked up the phone and without any difficulty got an emergency appointment for Mia.
At this point let me say that I cannot compliment the Orthodontic Unit at Loughlinstown enough. Run by the HSE (state health service) they have provided Mia was a superb, efficient and caring service in the search for her elusive front tooth which is still residing somewhere up near her nose. However it has been located and a gold chain attached which is in turn attached to a brace. It is tightened at regular intervals and is slowly pulling the tooth down into its position in the front of her mouth.
So we are regular visitors to the unit which is located behind St Colmcille's Hospital. Like other hospitals in Ireland, Loughlinstown was originally a Workhouse, opened in 1841 for the poor and destitute of the area. The famine arrived a few years later and so the building was flooded with the starving and the dying. Both my younger girls are fascinated by the story of The Famine and each time we attend the hospital we talk about all those who must have suffered so terribly during the 1840's and wonder what it must have been like for the unfortunates who arrived to this place.
The Orthodontic unit, being at the back of the hospital complex is surrounded by what looks like waste ground, overgrown and uncared for. Yesterday as we left, we noticed a worn pathway through the long grass and Mia suggested we check it out and see where it went. So we stolled away from the buildings and towards some trees.
Beyond the line of trees we stepped into a clearing. The foliage shaded the light and dappled shadows played on the ground which was covered in a carpet of beechnut shells. As we softly crunched our way into this church like space, we noticed, in one sunlit corner of the site, a large gravestone. It was marking the 'Holy Angels' plot* – where tiny babies were buried. As we stood and read the stone, our eyes were drawn to a small white cross a couple of feet away. It marked the grave of baby Natasha Sherwood who died in 1978 and poignantly 'missed by her mum and dad and brothers'. Mia and I stood for a few minutes in silence. Sherwood is my husband's name and so is also Mia's and Roisin's surname. My husband is English and it is a rare enough name in Ireland. This baby Sherwood seemed very real to us both. The fact that she was clearly a longed for daughter and sister, struck us as hugely sad. "She would be 32 now mom," Mia said. As her words floated around this place I thought back to her own birth exactly ten years ago. Mia was premature and very sick for the first few weeks of her life. In her first 48 hours of life, we feared we would lose her. I have a small insight into how traumatic this other baby Sherwood's death must have been.
The energy of this sacred place was beautiful. The only sound was the breeze rustling the tops of the ancient trees that stood guard all around us. As we continued to explore we came across another large stone memorial under the shade of overhanging trees. The inscription says it all. It read:
"The noble ones of other times sleep here,
Quiet be their voice.
They would not be disturbed.
Pain and hunger gone,
They feel not winter's cold.
The Shepard has them now
Safe within his fold."
St Colmcille's Hospital. 1841 – 1991. 150 Anniversary

We had indeed found our famine graveyard. Here is this peaceful copse of trees on high ground behind the hospital. Sheltered by trees and in mother nature's embrace, lie many hundreds of Irish people, who just over 150 years ago, died from hunger and disease.
As we left this beautiful place, we felt not sad, but very grateful that history has placed us here in Ireland at this time. Recession? We are wealthy beyond the dreams of our forefathers. Sometimes we forget to be grateful. And sometimes our children show us how or where to find such gratitude.
*Many hospitals in Ireland have a Holy Angels plot were in the past stillborn and new babies who were not baptised were buried routinely in an unmarked plot.