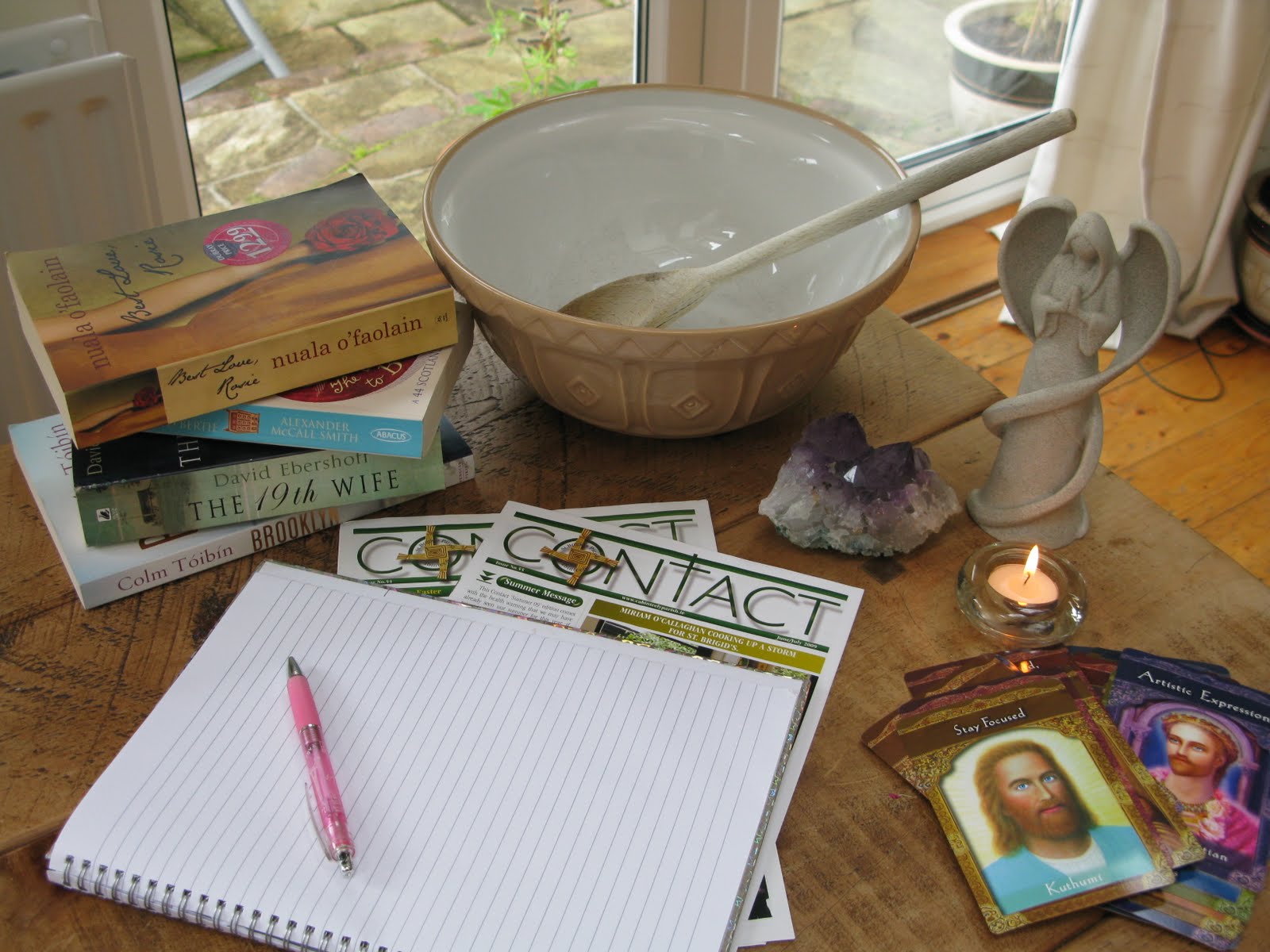 We have just one week left of Summer Holidays. Today is Sunday and this day next week, my girls will be making sure they have all they need for their return to school on the Monday. A new school year and both of them move on to new teachers and a new classroom. And as I will watch them walk into the yard on Monday week, I know I will think of how quickly years pass, of how summers come and go and how much older they look as they set their faces to new challenges that lie ahead.
And as I return home, I will, no doubt, relish to silence and the calm in the house as I once again reclaim it as my daytime territory. I will put on some coffee to brew and then I will begin to plan how I can achieve my new challenges – my new (school) year resolutions.
As we turn towards autumn and the days shorten and darkness arrives a little earlier, I am conscious of more time indoors and therefore more time to spend on things I wish to achieve. The reintroduction of routine also allows me to shape my time into ways that work for me. And perhaps I mirror the children's progress through education by attempting to persue something not yet accomplished.
Since I retired from full time (paid) employment, I have been able to explore lots of things that catch my interest. I have become a Reiki Master, have discovered the joy of baking, can read acres more than I could in the past, got involved in volunteering within my community and have dabbled with writing. So my resolution this year is to attempt to narrow my focus and gather my energy back my varied interests and direct it to my writing. I am hoping to devote at least 3 mornings a week to writing and by Christmas will take stock on what I have accomplished. I am not expecting to have a book ready by then you understand…. but it would be nice to have perhaps a story or two achieved and maybe some clear ideas of how I can become the best writer I can be. Another step on the road to understanding who I am and to living my best life!!! (
http://serenityspace-barbara.blogspot.com/2009/08/living-your-best-life-1
).
So – are you making any new term's resolutions? What are they?