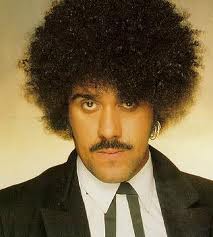 Long, long ago, in a galaxy far away, I was about 20 and working for JWT, at that time Ireland's largest tour operator. It was a great job which I loved very much. Most travel companies at that time were staffed mainly by people in their 20s and early 30s and so the social life was just brilliant. To coin a phrase 'we worked hard and played hard'.
This was back in the early 80s when Disco was king. Shiny satiny gear, impossibly big hair and bright eyeshadow were de rigeur. We disco danced on multi coloured dance floors in Flamingos and Tamangos and between our disco moves we drank cocktails. It was all very sophisticated in a Saturday Night Fever kind of way.
But at heart I was always a rock chick! I grew up in Dun Laoghaire in the late 70s, hanging out in the infamous Dunelles pub – a dark cavern of a pub in the basement of the not long opened Dun Laoghaire Shopping Centre – where we listened to local musician Dominic Mulvaney playing Bob Dylan and Neil Young. On Saturday night we headed to the late night movie in the Forum Cinema in Glasthule which always seemed to be Pink Floyd's Live In Pompeii.
My personal music hero was our very own, Phil Lynott who was not only a wonderful musician but also a poet. He was wrapped in the folklore of Ireland which coupled with the fact that he was Dublin's first black man, made for a heady mix. I saw Thin Lizzy live in the RDS in Dublin in June 1980 and even though I am sure the venue was less than perfect, it remains in my memory one of the best concerts I have ever experienced. Lynott had an electric presence. He was also sexy and gorgeous in the classic Rock God tradition.
Working in the city I did see Philo once or twice striding along Grafton Street grinning from under his curly mop of hair. Such sightings were very exciting indeed.
My work social life with its Disco beat continued with summer BBQs in Joe Walsh's house, occasional weekends in Ibiza and Majorca and an annual conference which kicked off a hectic Christmas period. But there was one social event in the travel business year to which invitations were highly coveted. A certain travel agent threw a BBQ in his family home, which was large property on the beachfront in Sutton. Only the very coolest and trendiest people got an invite. And for years I was not one of them.
Then one summer, just like Cinderella, I got a call to the ball, or rather the BBQ. I was beyond excited. I had made it, finally. I can't remember what satin creation I deemed suitable for this important event but I do very clearly remember arriving into the garden in Sutton. I thought I had stepped into a film set. May I remind you that this was the early 80s. Dublin was a dreary place. BBQs were not yet on sale in every DIY shop in the country, nor were fairy lights. So the sight of this huge garden lit by fairy lights in the trees was breathtaking.
In the centre of the garden was an outdoor swimming pool which had been drained for the party and was in use as the dance floor. The BBQ was on one side of the pool and the bar on the other. All around the garden were dotted tables and umbrellas and at the end of the garden a gate opened out to the beach. I took all this in and tried to keep my mouth from dropping open. As I wandered towards the bar, trying to look as cool as possible, I passed a table and almost fell over those familiar long, leather clad legs. At that point I am sure my jaw did drop. I was at a party with Phil Lynott! If I could have imagined heaven at that age, this would have been it.
I don't remember the rest of the evening. But I do know that although a year or so later I was spending most weekends in The Pink Elephant which was regularly frequented by U2, Def Leppard and the like, there was no one as cool as Phil Lynott. I just wished I had had the confidence to have gone over and planted a kiss on those chocolaty cheeks.
Phil Lynott died on this day 25 years ago.
Ni bheidh a leithead aris ann.