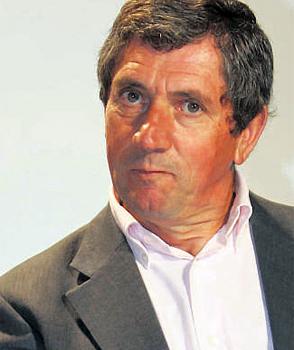 RTE is currently desperately trying to put together a 'Debriefing Programme' to assist their two distressed journalists who are returning to the mother station after deeply shocking experiences out in the Big Bad World. "Post traumatic stress on this level has never before been seen in Ireland" a spokesman for the station reported, "we are most anxious to ease their transition back to the world they know best here in Dublin 4."
It has been reported that both boys have been seen in recent days wandering the corridors of the station mumbling about "not being listened to" and "no-one knowing who they are" and clearly in a very troubled state. But help is at hand. Duncan Stewart will play a vital role in the debriefing. "Whether it was The White House or Leinster House, I can help the guys identify what the problems are and how best to get over them," the About The House presenter said. Yummy Mummy Miriam is said to be ready with her special recipe chicken soup which she will serve in two specially commissioned new RTE mugs, George and Charlie. "This will help them to remember just who they are and how valued and important they are," she purred. And of course they will be encouraged to 'talk to Joe'. Master Counsellor Joe will no doubt, have invaluable advice for them both. "Jaysus, there's a lesson for us all. It's a dangerous world out there beyond Montrose," he said sagely.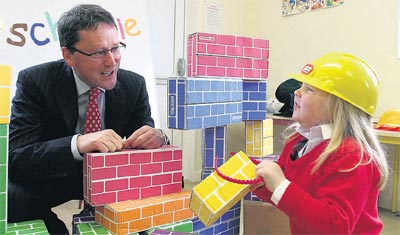 It is thought that the first assignment to be given to the two lads will be a stint demonstrating the toys on this year's Toy Show. "We will be picking toys specially that shouldn't trigger any flashbacks that could prove fatal for the boys. I hope that they will enjoy working with other boys their own age" golden boy Tubridy said.
So there you have it folks. Finally RTE has produced intrepid, war correspondents who are willing to brave the outside world for months at a time. A heroes welcome awaits our two brave reporters as they return from the wars of real life and are rehabilitated back into the cosy womb like ambiance of our national broadcasters HQ in Dublin 4. The only place it seems where they are known and respected and loved! Doesn't that give you a proud to be Irish feeling!