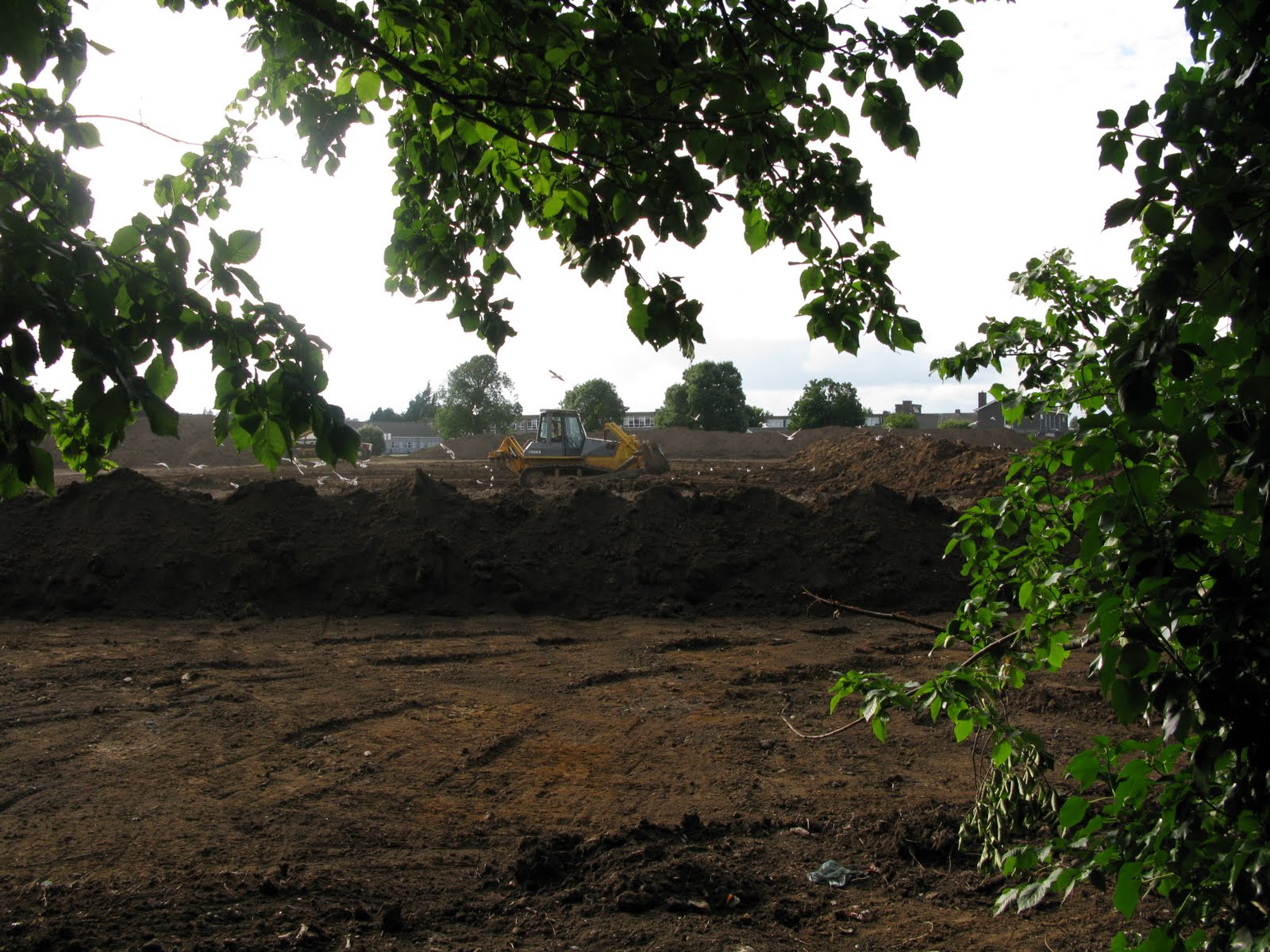 Thanks to Jayne at
A Novice Novelist
for the inspiration for this blog post. Jayne's latest post is entitled 'A Moment From My Window'.
Back in 2002 when the Photographer and I came to view this house, there were two major things that we both fell in love with. One was the long room extension that the previous owners had added to the back of the house. This room is now our dining room and it is where I write From My Kitchen Table. I love it because of its size and also because it has one full wall of windows overlooking the garden. And therein lies the second big attraction of the house. Our garden is south-west facing and overlooks a huge field belonging to a local boys school.
When we moved in first we could see the school buildings clearly but now it is a view we only have in winter when the trees at the bottom of the garden are bare. But I love the fact that we are not overlooked and knowing that we are surrounded by lots of birds, foxes and greenery. However last summer we did decide that we needed to reduce the height of some of the trees as they were robbing the garden of light in the late afternoon.
On Monday work started on upgrading the sports field into proper football pitches. The ground apparently needed to be levelled. So each time I came into the dining room, the view from my garden had changed. At one stage it looked like I overlooked a tilled farm field as a tractor chugged up and down the brown furrows trailed by a flock of seagulls. Then the big earth movers moved in and the noise increased dramatically. They continue to roar up and down, pushing great mounds of earth and forcing new landscapes daily. Yesterday afternoon it was time to remove some of the huge trees which were blocking light and would be inaccessible once the new football pitches were complete.
Mia and I blocked our ears as the giant machines pulled up some trees by their roots. Their leaves gave one last rustle as they fell through the air, in slow motion, back to the earth. Life and death. A continuous cycle. It was uncomfortable to witness. We had wandered onto Watership Down. We talked about how the foxes and other wildlife would be hiding while these huge monsters stalked their world. But it will soon be over and the fields will be planted with grass which will be minded for a year or so until they become pristine football pitches where generations of boys into the future will learn about being part of a team.
Then the animals can return to take up their part in the tapestry of life in the fields beyond our back hedge! But for now the world beyond the garden is full of diesel fumes, the smell of earth, the roar of heavy engines and dreams of better days ahead.
Photo by The Photographer of the view from beyond the hedgerow at the end of the garden