So, then what to tell you?
England was full of….
Hot sunshine (30 last week – thank God for air conditioning in the car).
Flowers, flowers, flowers.
Pretty villages with cricket greens and sagging ancient houses.
Red bricked pubs with great food and peculiar names (we owe our girls a trip to one called The Donkey which himself insists has a resident donkey!)
A wonderful B&B in the pretty village of Lower Langford near Bath with the quintessential English country garden which was bursting with flowers and heavy with fruit! A piece of Heaven.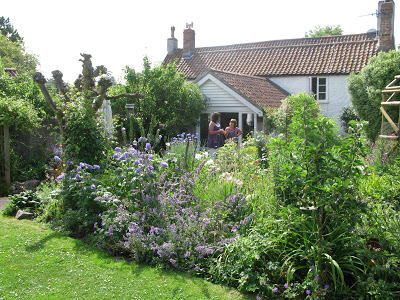 Miles and miles of motorways and uniform service areas ("did we not stop here a few hours ago?")
Friends we had not seen for over a year and a happy gathering in the pub garden.
Grandad's 70th Birthday and another family gathering in the pub!
Warm ale – he loves it. I don't really get it!
Ducks – our cabin was near a lake and we woke up most mornings to Dylan (da dog) having a bit of a fit as some ducks quacked along outside!
Not very many King Charles Spaniels – although apparently they are the only breed of dog with the freedom of any pub in England, that they should wish to frequent! Courtesy of course of King Charles. We didn't test the theory!
Robin Hood and Sherwood Forest and men on horseback in funny costumes – we were staying a mile away from the film set of the latest incarnation of Mr Hood played by Russell Crowe!
A trip to Bath – after many failed previous attempts. Elegant and proud.
A trip to Oxford – loved it! Buzzy energy but not enough time to explore as much as I would have liked.
A visit to the gorgeous village of Cropredy – inspired by Journeys Close To Home (see my blogroll!).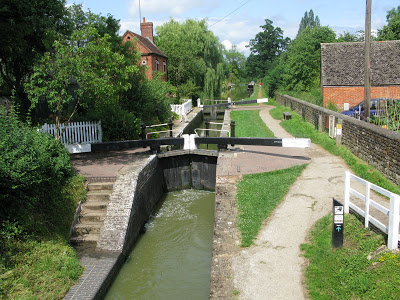 It was busy and funny and tiring and great! And so easy to pack up the car and jump onto the ferry (dog and all). Not sure why more Irish don't head to England for a holiday. It's good value now too!